Document items on the project schedule

For more relevance in your construction documentation.
When creating relevant construction documentation, it is necessary to create a relationship to an event in the project schedule for each activity performed. This is a challenge, given the multitude of activities performed on construction sites every day.
In mydocma REPORT, your contractual project schedule is stored and is available to serve as a basis for documentation. This makes event-related construction documentation easier for you, and at the same time makes it more valuable, as every event relates to the project schedule itself.  This creates the ideal basis for target / actual analyses.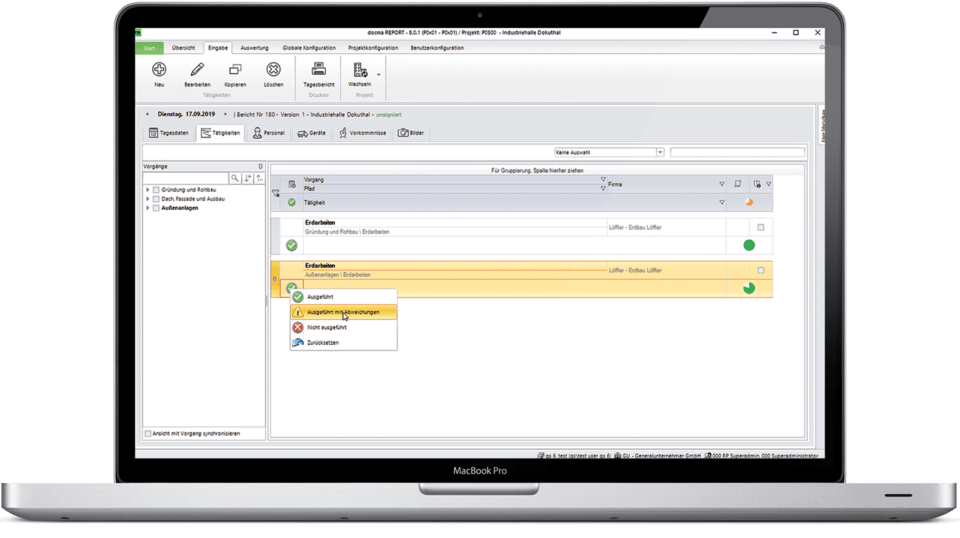 What is meant to be happening today?

Everything has been thought of!
Thanks to the project schedule stored, mydocma REPORT knows exactly what events are pending on any given day. These events are added to your report automatically. Now just indicate whether the event was actually executed.
Events due are inserted automatically
Mark as executed or not executed
In the event of a malfunction, create an automatic incident
Set the degree of completion, as required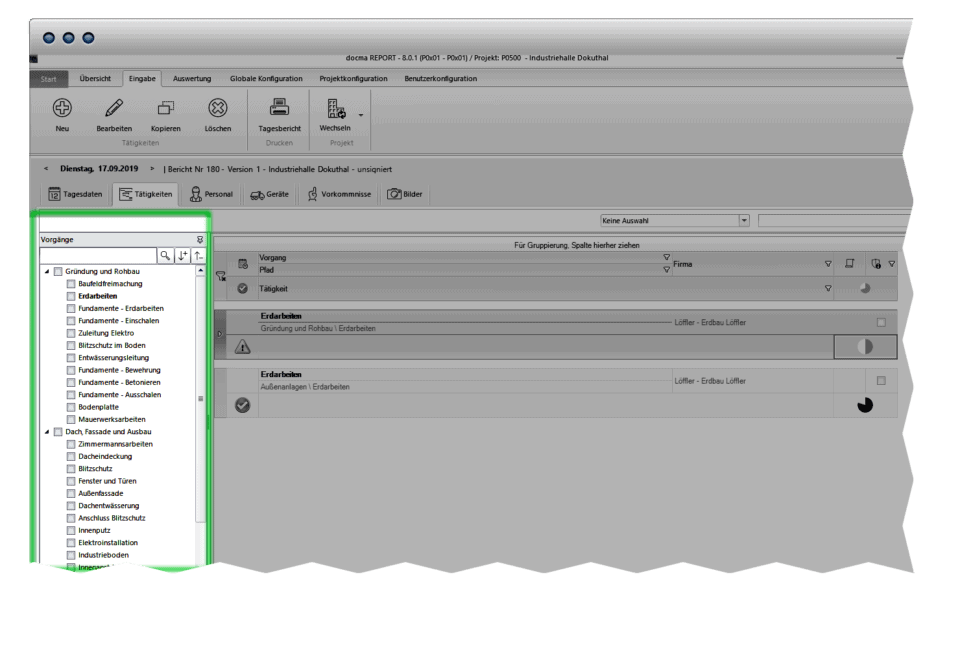 You'll always have your project schedule in sight

Just in case you were faster than the plan
If you are already performing events that are not yet due according to the project schedule, you can drag and drop these events directly from the schedule into the list of activities. This is often the case when measures are brought forward, which may be because it is impossible to carry out any work in other areas, for example.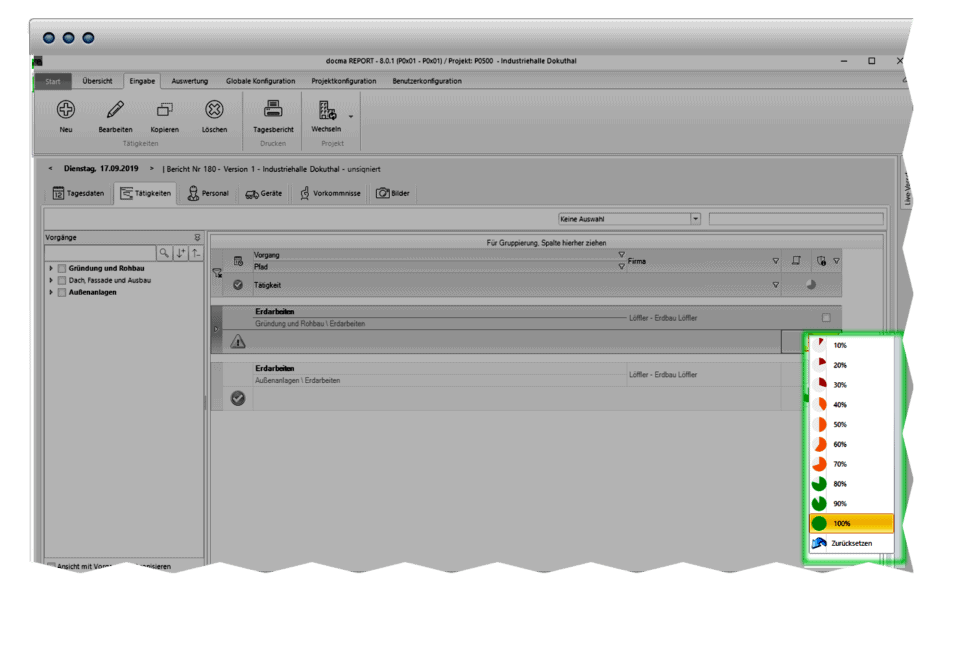 Set the degree of completion

So nothing gets forgotten
By specifying the degree of completion, you can document just how far an event has progressed.
As long as you haven't marked an event as 100% complete, mydocma REPORT will suggest that the event is documented for the next day. Regardless of whether or not it is due according to the project schedule. That way nothing gets forgotten.