Create image reports

even more easily with a proven standard.
Not only recording and indexing (360 degree) images is child's play with mydocma PIX. You can also create image reports in just a few clicks – in Microsoft Word format or perfectly prepared as an e-mail attachment.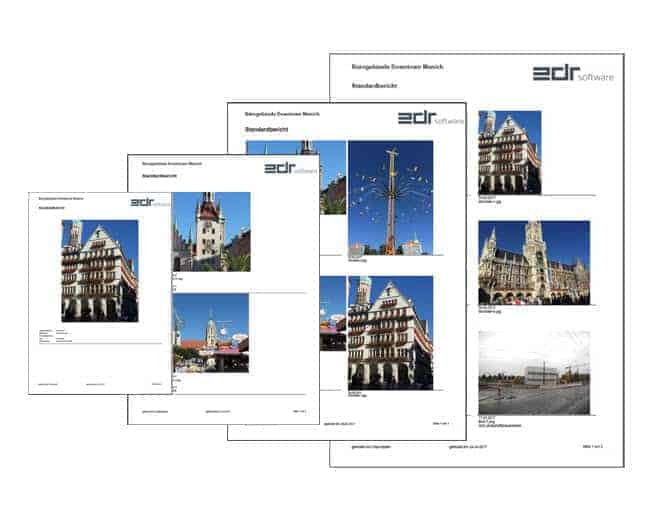 The proven image report standard

in mydocma PIX
By default, there are four prepared image reports available – with 1, 2, 4 or 6 images per page. You decide what's best for you.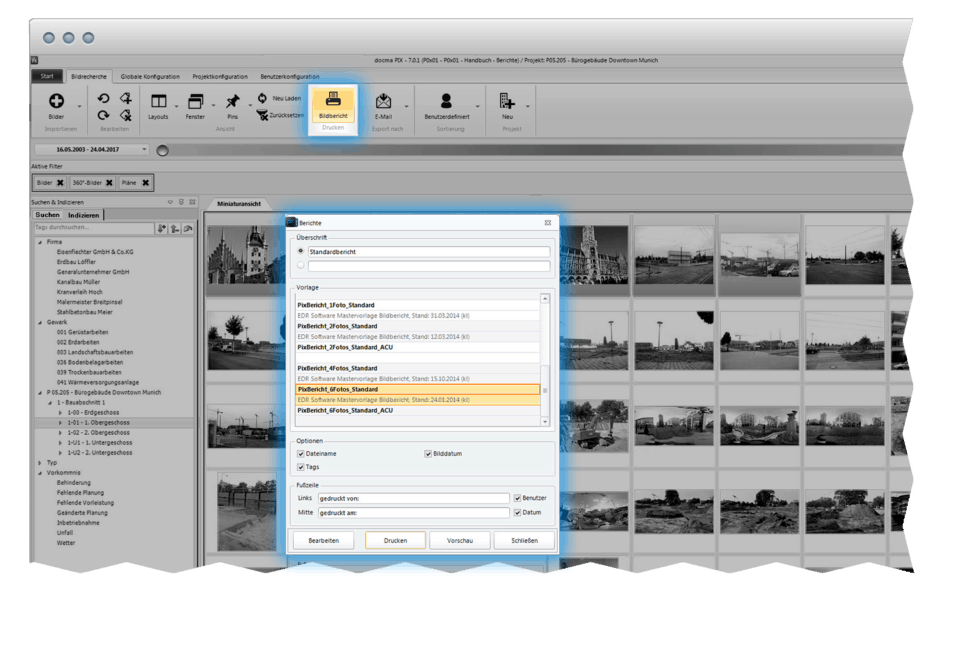 And that's how it's done

With just a few clicks you create your image report
In the heading window, select desired heading
Select desired template
By ticking the checkbox in Options, you can enter information into the report.
The preview will open a PDF file.
You can either send the image report directly or output it directly.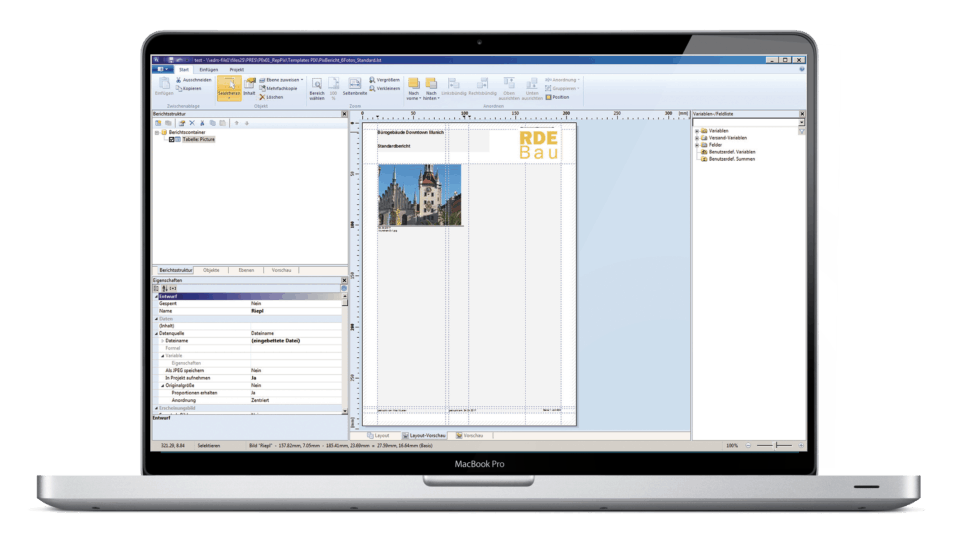 Flexible adaptation

ensures use of your corporate design
Our mydocma PIX not only supports all common formats, but also permits flexible adaptation to your company's corporate design. Because we know the importance of a professional appearance to the world.