Smooth data exchange

through efficient interfaces. For your digital transformation.
The mydocma APP BUILDER is a team player in the system landscape and ensures unhindered data flow thanks to its numerous import and export interfaces. Whether you need recipient, product or material lists, the required information sources are easily connected to save users having to make duplicate entries.
The output is just as straightforward: logs of completed orders can be easily forwarded to others in the most common file formats. Thanks to the effortless transfer, the error rate is zero and a very high data quality is guaranteed.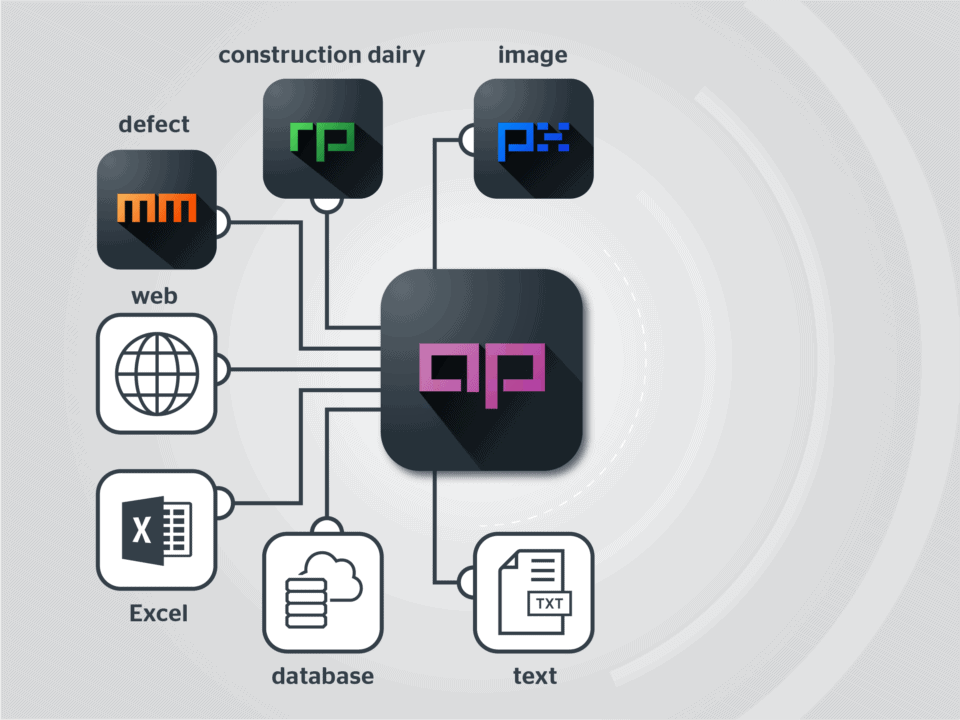 What is being imported?
Defects from docma MM
Construction day reports from docma REPORT
Images from docma PIX
Text files
Excel data
Information from databases
Data from the web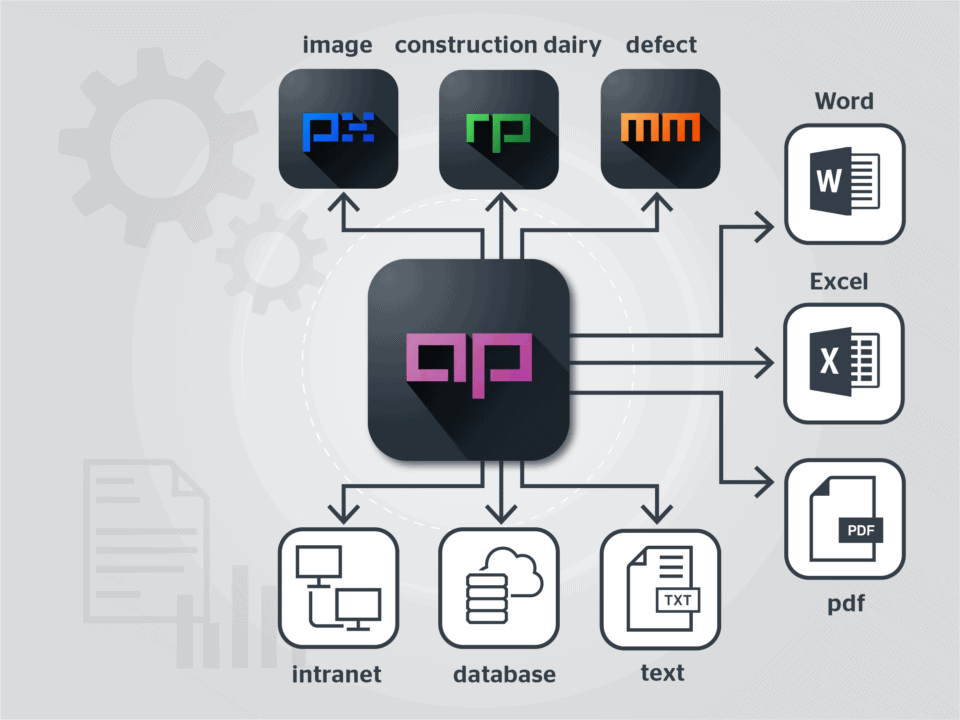 What is exported?
Logs in the standard formats of Word, Excel and PDF
Image data
Construction day data
Defect data
Information for databases, text programs and intranet