The professional construction documentation
Transaction-level. Easy. Integrative.
Writing construction reports is a daily requirement on all construction sites. Especially on large construction sites, it is very time-consuming to keep track of every process and the corresponding documentation.
Docma REPORT, our construction documentation system, thus not only offers the capacity to write reports quickly and comfortably, but it also has the status of construction controlling software. Target / actual comparisons with existing schedules, analysis variants for faults in the construction process as well as personnel timesheets are a major benefit for the daily operations of general contractors.
Easy to handle, with extensive further options.
Our recipe for success
Listening and solving complex problems
 Are you looking for a uniform corporate solution? 
But every project is different, right?    
This seeming contradiction can be solved, using docma REPORT, our construction documentation software, in a uniquely flexible configuration:
General configuration: Company standards for all projects
Project configuration: project-specific definitions directly in the project
Your benefit: Company standards
Tried and tested
Flexible & easy
Can be perfectly integrated / open interfaces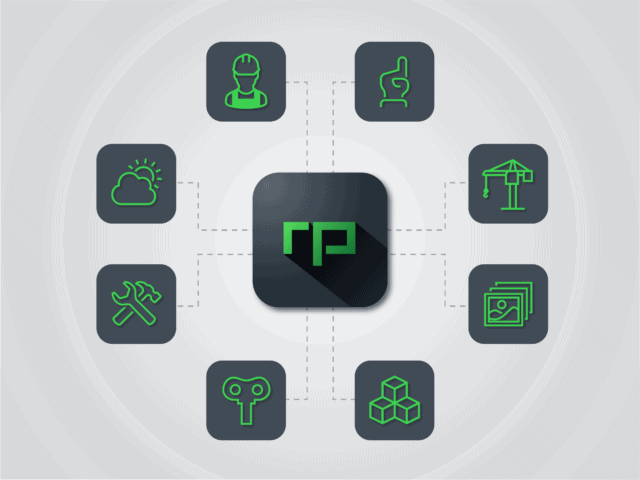 Enter data & characteristic values
and keep track of everything
With docma REPORT you can freely select and define project-specific characteristics. You can set individually which information you want to capture in the construction report. That gives you the best basis for clean data capture.
Your benefits with docma REPORT

Reduce liability and supplementary risk
through structured and secure recording of daily events.
convenient analysis capacity to implement or defend claims.

Increase efficiency
by means of rapid, transparent processes.

More integration
by direct connection to the project schedule for a detailed target / actual comparison based on your MS Project schedule. Connections to ASTA, Primavera and Excel. Access to the docma PIX photo archive.

For everyone
thanks to easy integration of different groups of people. For joint creation of comprehensive daily construction reports.
More transparency
for planned operations due to automatic copying and detailed presentation of all processes involved. Simple proof of pay claims based on managerial or additional services using time sheets.
Positive side effects
Optimized communications flow between the participants
More time for more important tasks
less stress, less cost