Efficient image management
Powerful. Easy. Mobile.
Our image management module knows what makes your images really valuable. Problem-free location of images at any time, in any place, for every project stakeholder – this is what docma PIX is there for.
Due to the use of digital cameras, more and more images are accumulating in today's projects. Simple storage on file servers is not much help when it comes to keeping track.
With docma PIX, which is an ideal supplement to our docma MM and docma REPORT modules, time-consuming searches are a thing of the past. With our intuitive module, photos can easily the provided with keywords, so-called "tags", and can therefore be found very quickly by all project participants. In addition to tagging, docma PIX also allows you to associate images with plans or other images. Through the export of images or the production of image-based reports, image documentation can finally be passed on and is available to all project participants.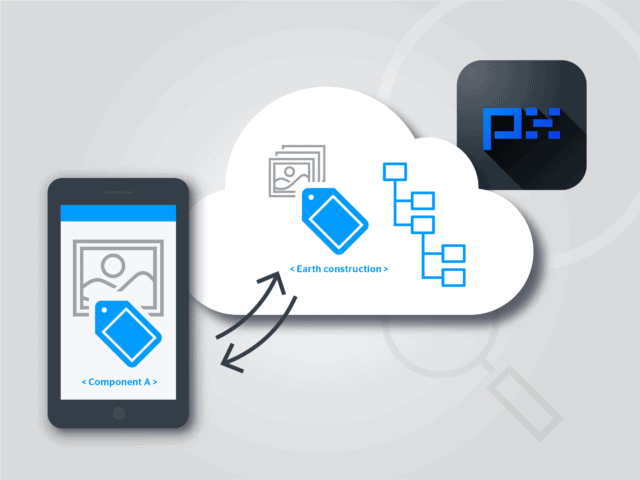 The flood of images brought under control
The file server has served its purpose
Take pictures with our mobile app
Index those pictures with tags on-site
Upload your pictures to our cloud solution
Add more tags in the cloud solution
Simply drag and drop tags from the structure tree
Including project management and permissions structure
Your benefits with docma PIX

Save Time
with fast image indexing, simplified searching and fast synchronization.

Optimum networking
into existing corporate systems as well as external systems.

Increased security
by setting individual access rights flexibly.

Work effectively
Thanks to the immediate display of images Images, 360-degree images and plans can be imported very quickly into docma PIX.

For everyone
thanks to easy integration of different groups of people. For joint creation of comprehensive daily construction reports.
Positive side effects
Optimized communications flow between the participants
More time for more important tasks
less stress, less cost
Would you like to know more about our image management solutions?
Contact us. We'll be glad to hear from you.