Efficient image management

Powerful. Easy. Mobile.
In the age of smartphones, several hundred digital photos can quickly accumulate in construction projects. While searching on confusing file servers often becomes a test of patience, images in our intuitive photo manager mydocma PIX are quickly stored and can be easily located by all project participants thanks to simple indexing via keywords or what are known as tags. Anytime, anywhere, thanks to the associated app.
The photo files can be easily linked to each other, located on plans as well as forwarded via image reports and various export options. Thanks to interfaces which have already been integrated, our intuitive image management for teams complements the modules mydocma MM and mydocma REPORT perfectly.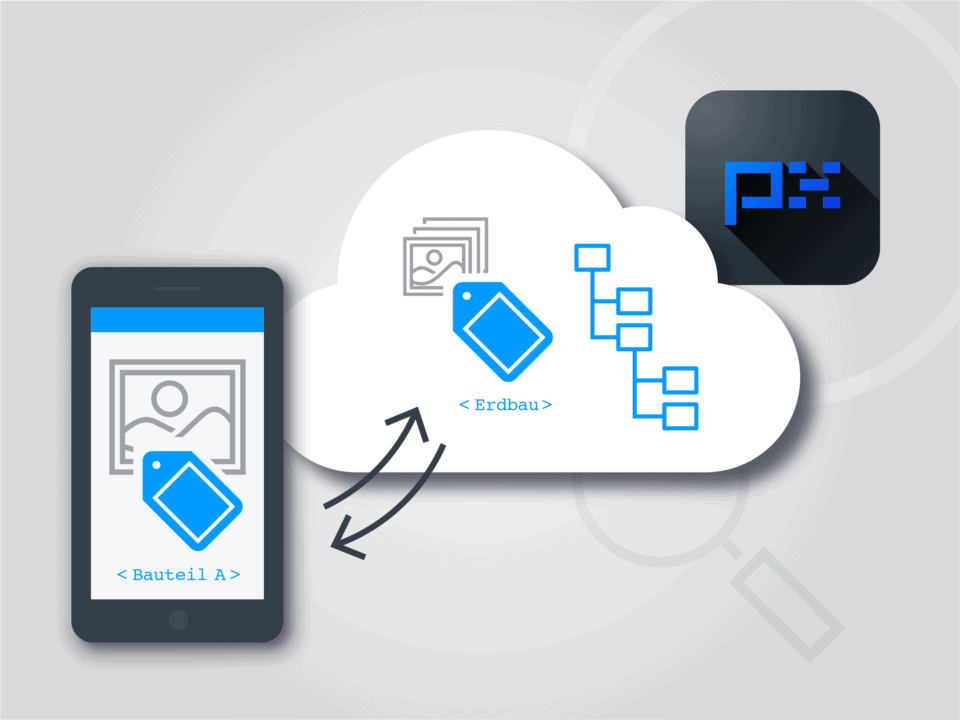 The flood of images brought under control

The file server has served its purpose
Take pictures with our mobile app
Index those pictures with tags on-site
Upload your pictures to our cloud solution
Add more tags in the cloud solution
Simply drag and drop tags from the structure tree
Including project management and permissions structure
Your benefits with mydocma PIX

efficient handling
systematic organization of large quantities of photos in a central location, time savings through filing with tags, research via free text search, diverse filter options, fast navigation & synchronization,minimum training and familiarization effort due to the intuitive interface

variety of functions
mobile Tagging, report generation, geo-localization using GPS data, plan location, multiple keywording, opportunities for filtering, sorting, marking, grouping and commenting, batch and Drag & drop editing, free text search, favorites function for frequently used tags, etc.

high compatibility
support of all operating systems and common image formats, usable with smartphone / tablet / PC as a licensed in-house or cloud-based company / project solution, automatic metadata transfer from photo device, e.g. date, location, image type, etc.

perfect team solution
involvement of all project participants, accelerated workflow through uniform procedure, user management with individual access, deletion and configuration rights, time and place independent access to project photos

easy photo sharing
fast export of images via e-mail, folders, Google Earth & Word or in the form of reports of various types, browser-based PIX viewer for secure long-term archiving

flexible customization
various image reports in the company's own corporate design, changeable display formats (miniature, detailed, map and large view), plan calibration and rendering, configuration of global and project-specific variables, etc.

optimal integration
into existing corporate and third-party systems, integrated interface to the construction diary REPORT & to Google Maps, easy import of photos, 360-degree images, project structures, plans, etc.

increased data security
password-protected access, safe storage in the cloud of a security-certified data center in germany, SSL-encrypted transmission, automatic backups

more mobility
image recording via app, also possible in offline mode – automatic synchronization with network, maximum input comfort via structured mask, connected to the image archive at all times
Would you like to know more about our image management solutions?

Contact us. We'll be glad to hear from you.