Create powerful construction reports

with flexible layouts. For more individuality.
Daily creation of complete construction daily reports can be very time-consuming. But not with mydocma REPORT. Using the structures stored, you can access existing information rapidly. Sophisticated copy functions acquire data from previous days.
The first objective of mydocma REPORT is to create powerful daily construction reports. With a layout that matches your or your customer's wishes exactly. But mydocma REPORT can do more than that.
A triple benefit for you

As much reporting as you need
With mydocma REPORT you decide for yourself how much benefit you want to draw from your documentation. In the first step, just start making your daily reports using our digital construction documentation. At the same time, a plethora of data is created for you in the background; you can then use this for analysis purposes. If you now decide to save a project schedule and document it on a transaction-by-transaction basis, you will automatically receive a target / actual comparison of the planned construction process with actual construction events.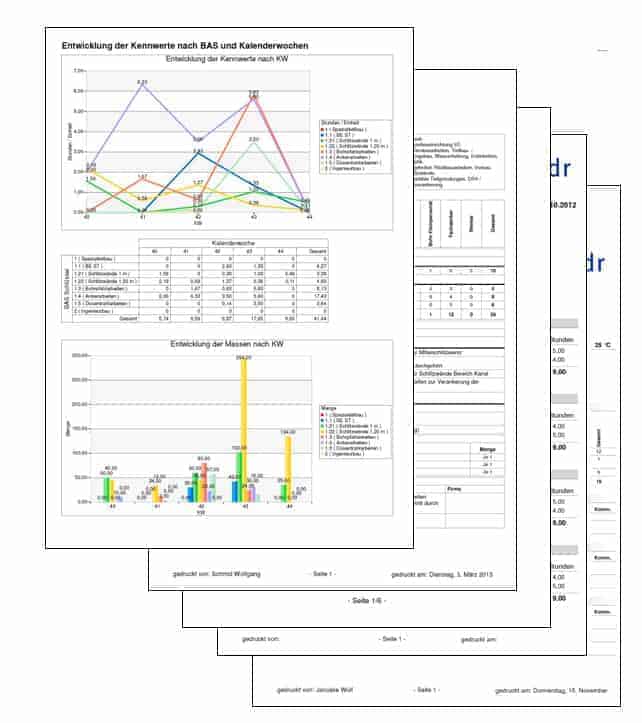 Proven standard reports

customised to your project
In its standard version, mydocma REPORT already has a proven set of basic reports ready for you. Due to the integration of a flexible report generator, these templates are then adjusted to your individual requirements. And we are not just talking about changing the logo.
If our standard reports do not cover your requirements 100%, we are confident that we'll find a solution together.
Find out more about our pragmatic Configuration Service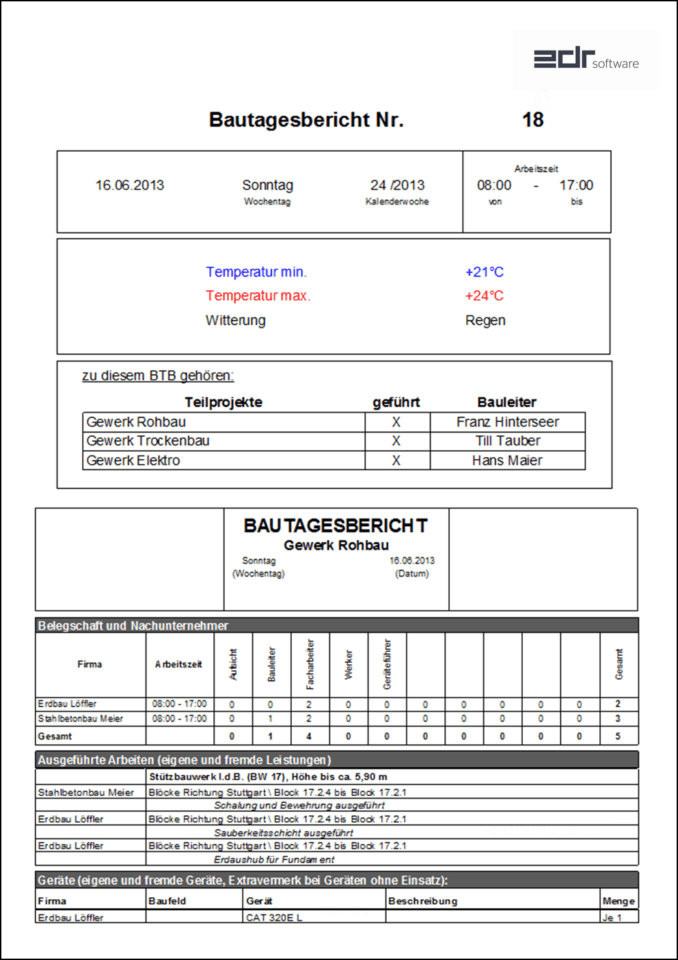 Daily construction reports in major projects

– which can be either detailed or consolidated
A construction report usually contains the following information:
Daily data, numbering and weather
Companies present and personnel deployment
Equipment use
Activities performed
Special events
Images
On major projects, if desired, detailed information can be condensed by the aid of a main report. The main report will then contain the most important compressed data for the overview, while the details themselves can be found in the corresponding construction report for the sub-project. Read more about Main and Sub-Project here.